So in the past, Ive discussed the replacement of the front crossmember thats below the radiator and front bumper, and how we fabricated its replacement. While i was up working on the truck i got some pics of the original crossmember and will show the before/after effects.
Originally this should have been an L shaped crossmember. Below is what it looked like once we got it off the truck.
Anything but straight. So we replaced it with something much stronger.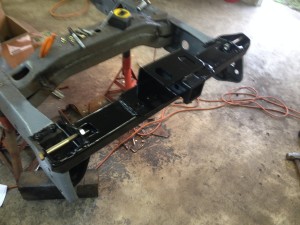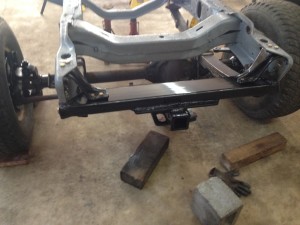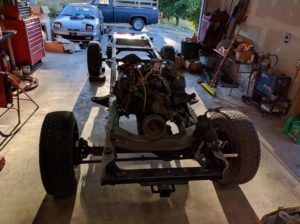 Its 2×4 rectangular tubing that has notches for the spring bolts that are reinforced with round pipe cut in half horizontally the crossmember is fully enclosed and will not let in water, rust, or derbies. bolts in with 24 grade 8 bolts to the frame, and has a class III hitch that is welded directly into it.